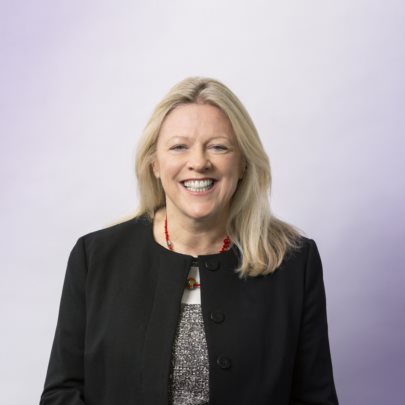 Professor Shelley Dolan
Professor Shelley Dolan joined Peter Mac in September 2019 as Chief Executive.
She has a passion for specialised cancer services having spent most of her career at the Royal Marsden NHS Foundation Trust and has rich leadership experience in cancer research, education and care, and large-scale hospital management.
Prior to joining Peter Mac, Shelley was Acting CEO and Chief Nurse of the King's College Hospital NHS Foundation Trust.
The Royal Marsden is Europe's largest comprehensive cancer centre. Kings College Hospital is one of the largest hospitals in Europe including five hospital sites and internationally renowned specialist services as well as local services.
Shelley has a Masters Degree in cancer nursing, a PhD in the early diagnosis of sepsis in cancer patients and has also led the successful design and clinical roll out of new Electronic Patient Records.
Shelley has experience in delivering excellence in quality and performance, developing strategy, large capital schemes and innovative research projects which all require engagement with a broad range of stakeholders including regulators, consultants and other personnel, commissioners, acute and community providers, local councils, charities and academic partners.
She is very experienced in motivating and encouraging talented teams of professionals and developing and improving the culture to ensure there is a clear focus on patients / families and staff quality improvement and delivery of agreed outcomes.
Shelley has extensive clinical and research leadership experience and over 15 years as a Board Director both Non Executive and Executive.
Shelley has a positive track record of leading major organisational and cultural change in healthcare and had engaging relationships with Clinical Leaders and CEOs nationally and internationally for over 20 years.
She is a Professor (Enterprise) of the Melbourne School of Health Science, University of Melbourne, Chair of the Western & Central Melbourne Integrated Cancer Service, and a Board member of the Victorian Comprehensive Cancer Centre (VCCC).